El Shabka!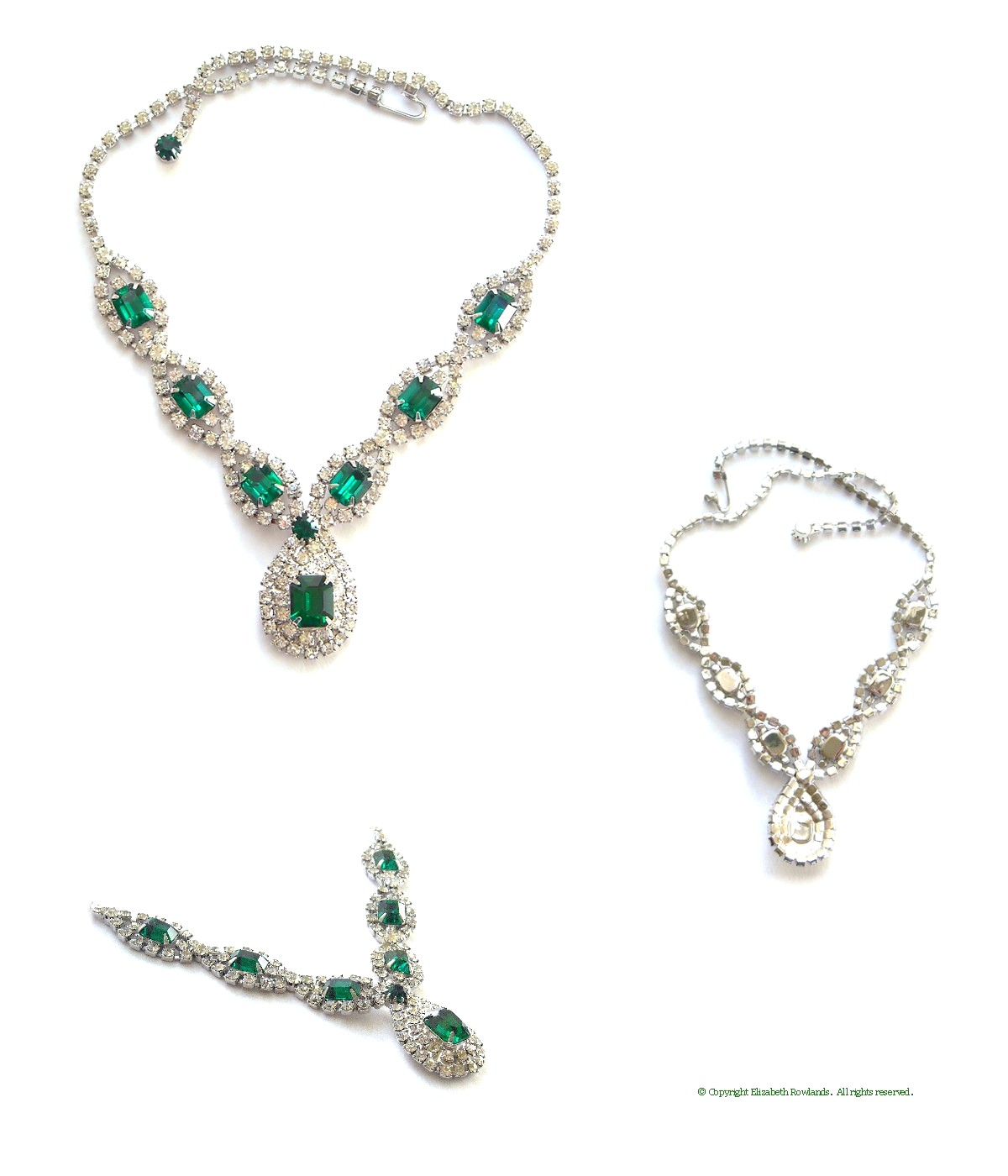 Another BIG day .. another victory!!!
TodaY
.. I went with my mom shopping for
el
"
shabka
" .. since my future mother-in-law has asked me to choose my own "
shabka
". well .. checking out all the diamond is amazing! but deciding to buy one .. was freaky. I hesitated
alot
at first .. but check out what happened to me.
I've been checking "
shabkaat
for days. There were 2 that I really like .. one over at
La Marquise Jewellery
and the other was in
AlArbash

.
So .. today .. I thought I'd go check out more showrooms so I can really decide what I'm gonna get. I went to many showrooms, checked out, tried
alot
of sets. Finally, I decided I'll go back to
AlArbash
.. while we were going towards the meant showroom .. I saw another
Arbash
store .. We decided to check it out anyways. We sat down & asked for Emerald Sets .. (b5a6
ri
emerald) .. We waited for a while, until the salesman brought 6 of them. When he showed them to us ..
TADAAAAAA
.. there was MY
SHABKA
.. the one I really liked .. even looking better than ever! ;P
So I decided ..
that's
it ..
that's
the one .. I want it!
after
alot
of
negotiations
between mom & the salesman .. finally .. we reached to a settlement & VOILA .. I have a
shabka
now! ;)
I'm so glad I'm done with this task .. now I feel much lighter ;P
Labels: diamonds, preparations, worries